How We Earn
Here's some of what we can do for your money.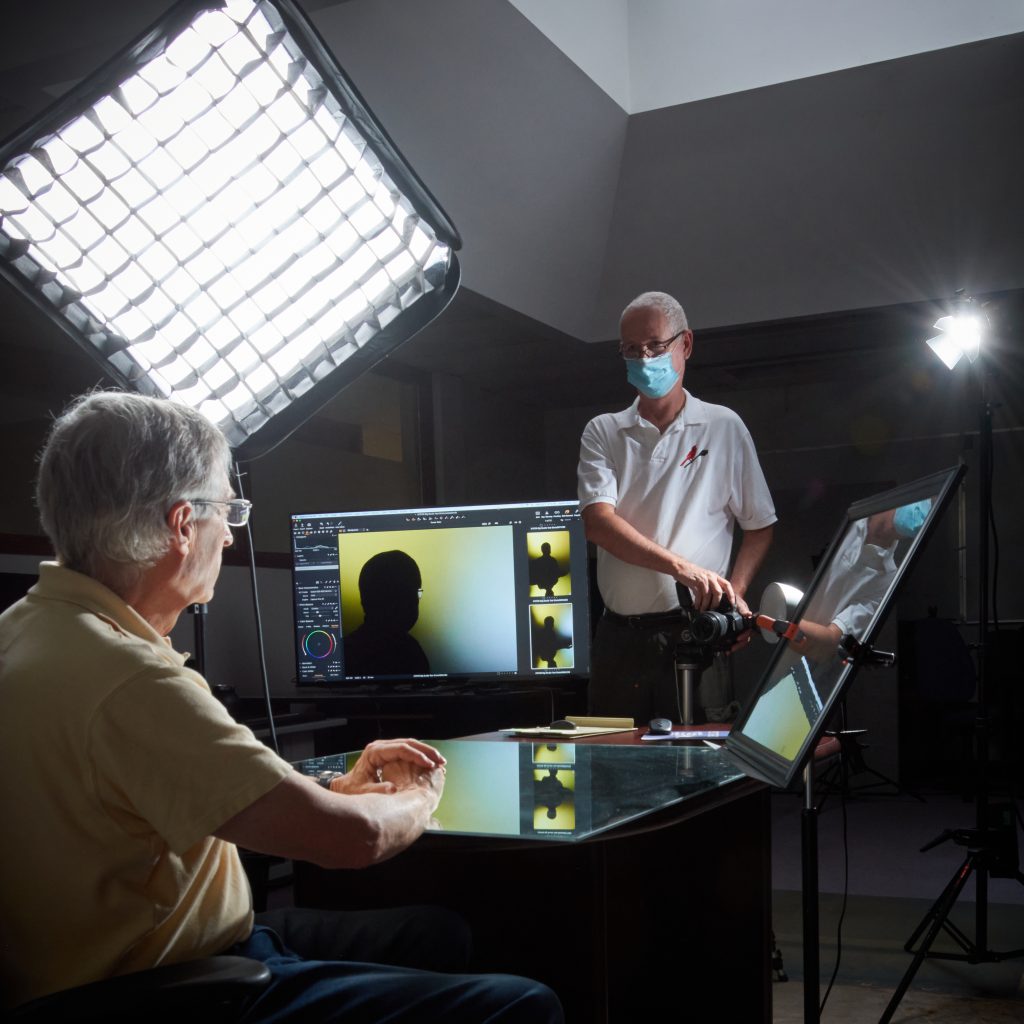 Portrait Session – One Person
Our $200 Session Fee Includes Three Edited Images
The photo session is one hour in studio and/or outside the studio (weather permitting). The price includes three edited digital images. Each additional edited image is $30.
In the studio, you will see each image as it is shot on a 60-inch TV monitor. Your confidence will grow, and you can adjust your pose as the shoot progresses. Whenever there is a pause to adjust lighting, you or a friend can mark favorite images using our iPad.
After the session, your chosen images are edited immediately.
Each image you choose will be adjusted for exposure, colour, contrast, and other technical things. Distractions such as blemishes, flyaway hairs, lint etc. will be vanished.
Additional editing for skin tone, makeup, reverse aging and other miracles available. See our Enhanced Editing example below.
For each image you choose, you get:
One high-resolution .jpg image file suitable for printing
One web-resolution .jpg image file optimized for online use
Portrait Session – Extra People
If you come in a group, you can have the same stuff as the one person session for an extra $100 per person. Everyone will take a turn in with the same setup to produce three images of each person.
If you want a group shot of everyone, $100 for each setup.
Looking for Headshots?
Here are a couple of helpful articles to get the most professional results:
https://www.meero.com/en/news/corporate/402/How_To_Prepare_For_Corporate_Headshots_The_Ultimate_Guide
https://smallbiztrends.com/2018/04/business-headshot-tips.html
Enhanced Editing
We can improve your smile.
Seriously. Say you have trouble making that perfect smile. Our software can move your lips.
And when the camera lens mercilessly identifies less desired features, the software can apply makeup.
You can give yourself a fighting chance against camera technology by fighting back with portrait software technology.
Check out this example: