Yesterday, on Tuesday, 17 September, we conducted a location shoot for invited members of the Ottawa Filmmakers Facebook group to shakedown our crew and gear in preparation for wider offerings on weekends in September.
We are a new professional photo studio with experienced photographer needing to build a local portfolio and website, so we are offering FREE HEADSHOTS and body shots at one location on SATURDAY, 21 September to members of the Ottawa acting community. To see what you can get, read on.
Please, for anyone who already has a free headshot from us, please know that we are looking for new faces. So if you want a few more shots, well, OK, but bring a friend!
HERE ARE THE RESULTS of our test shoot yesterday. All these shots were taken with off-camera flash.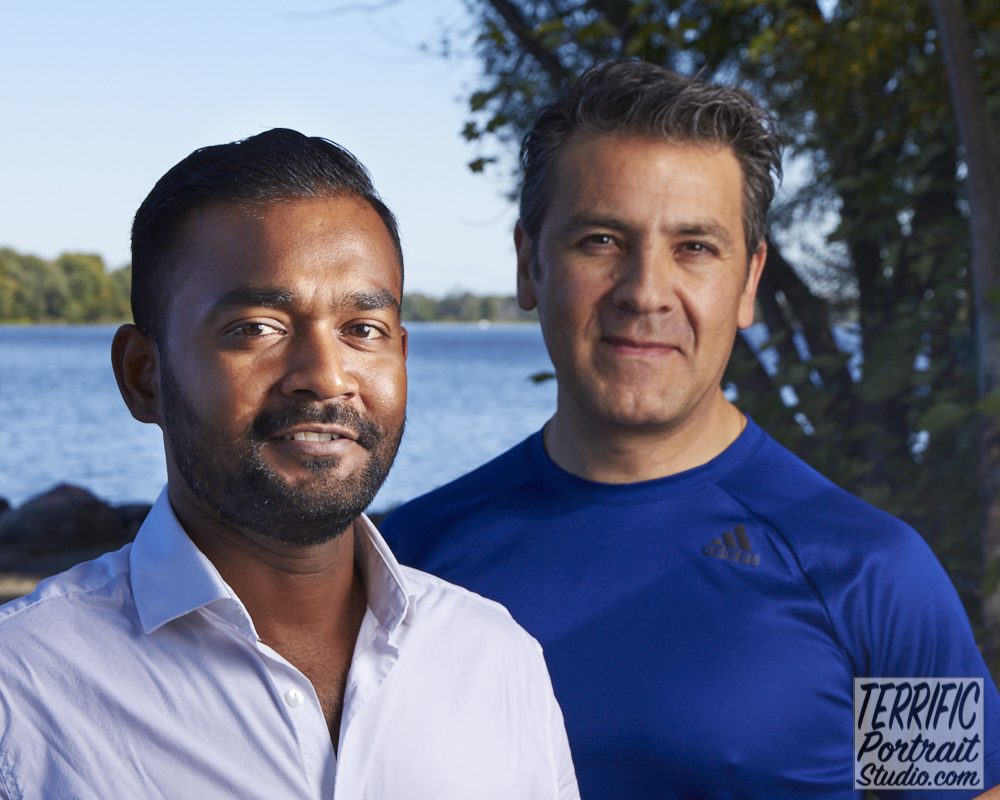 ---
Prem Anand
---
Santiago Guardia
---
THESE SHOOTS ARE OPEN AT NO CHARGE TO MEMBERS of the Ottawa acting community. You will receive digital photographs in return for your signature on a Model Release allowing them to be used to promote Terrific Portrait Studio.
Location: Ottawa East Boat Launch
https://goo.gl/maps/Cft5WCxMpCVNfTQg9
For anyone taking the bus, we can shuttle you from the nearest convenient OC Transpo stop.
There is lots of parking at the location.
Schedule:
| | |
| --- | --- |
| Saturday, 21 September 2019 | Person |
| 2pm | |
| 3pm | |
| 4pm | Rescheduled |
| 5pm | |
| 6pm GOLDEN HOUR | Cancelled – Car breakdown |
Video may also be shot for promoting Terrific Portrait Studio. Anyone posing will have to sign a model release for the stills and video, which will be used on the Terrific Portrait Studio website and elsewhere.
You will receive digital hi-resolution images of at least 8 poses for your personal use, and a screen credit in the video, which will run on the Terrific Portrait Studio website. You will be able to choose shots during the shoot from an iPad that will be available. Head and full-body photographs will be taken.
Fall colours should begin to appear. Wear suitable clothing for a day at the beach, and/or hiking on a trail. There are no limits on makeup – prepare the look you want. If you wear a bathing suit, bring warm clothing to cover up until the last minute to facilitate shot setup and lighting. You can bring changes of clothing – just be prepared to change in the back seat of a car.
The objective is to get images to make Terrific Actor Galleries similar to this one: Dylan Burch